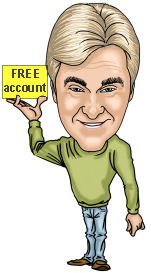 SMS marketing and SMS advertising have become mainstream promotions methods in Australia and overseas. PlusOne SMS Portal gives every business the opportunity to market using SMS. We offer prices previously only available to large businesses sending thousands of messages.
Now you to can enjoy low SMS prices even though your lists might be only dozens or hundreds of contacts!
There is MASSIVE potential for your business to use SMS text advertising as a flexible marketing tool to send promotions, special and offers directly to your customers.
SMS is so effective because:
Like the Web it is interactive
Like Television it has potential for enormous reach
Like Direct Mail it is targeted
Ideal for promotions
Ideal for target and time specific advertising
For help, please read the the help file once logged in.
Why you should choose PlusOne SMS Portal for your SMS needs:
NO sign-up cost and NO monthly fee
Low per message costs - even for small sends
Bulk send discounts - contact us for rates
Easy to use interface - login - upload your list and send!
Pay as you go, from as little as $5
Create polls, keyword campaigns, competitions
We provide the following at NO extra cost:
Bounce management and data cleaning
Schedule messages
Mail merge for personal greeting etc
Easy opt-out mechanism
Receive replies to database for downloading or receive to your phone
Detailed delivery reporting
Create as many focussed lists as needed - unlimited!
Free 'cut & paste' code allows sign-ups from a website
Self manage your SMS marketing with ease!
Send to Aust. or 20 other countries
Questions? Please call 0409 349 752
Understand how your subscribers interact with your campaigns. Using the detailed web SMS reporting module you can see when and how your recipients are interacting with the messages. Gain insights into improved reponses and leads. Set the system to automatically remove failed recipients.

Deliver personalise information to your lists.
Easily personalised your SMS message using your own variables that are easily added to your messages. You can include name, and any other info that you have in your database, such as appointment times, product preferences, suburb, local office number...

Interact directly with your customers. Receive direct responses / feedback from your customers. Get data that can be downloaded and analysed. Our dedicated long code and auto responder with keywords allows you to receive competition entries or auto respond to questions with instructions/information.
Easily comply with the Spam Act 2003. Spam compliance is extremely simple as out system automatically includes an sms opt-out instruction to your message telling people to reply STOP to be removed. This automatically removes them from the list and stops the number from being re-added in the future. This is free with your account.

Build your database using a long code*. A long code can be dedicated to your account. Run competitions, giveaways, polls, promotions and more. Receive SMS for addition to your database. Opt-in people to subscriptions, auto reply to their texts and even process their messages for display on websites etc.
*monthly fee applies

Response marketing using keywords.
Use SMS keywords allow people to SMS a word to your dedicated long code and not only add their number to your database but auto allows you to automatically send them specific information, links to mobile web pages, rich content like images and video.
We have customers that are run as single person businesses and send to just a few people at a time, making use of their own templates, to national brand-name clients who send reminders, offers and sale notifications to thousands of people at a time. Our system is user friendly, so no matter what size your business or how many people you want to send to we can be of service to you.
"SMS is cost effective, targetted and accountable."
Plusone-offering SMS services since 1994