Wedding ideas and services
Shop Online Australia provides plenty of wedding ideas for your big day. Set up your own wedding website, find Sexy wedding lingerie, wedding gift ideas, or find that perfect wedding present. We can help you buy wedding rings, wedding invitations, wedding flowers or bridal accessories. Australian online shopping is safe, secure, fun and easy at Shop Online
Featured Listings
Give a great wedding speech
Need to give a weeding speech - Give a great one - easily!!
If you have to hive a speech at a wedding have no fear - on this site you will find speeches that will give you the security and 100% peace of mind that comes with knowing your wedding speech will be fantastic. Several speech books abailable - Father of the Bride, Best man, Groom Speeches plus more! 100% 8 week money back guarantee.
Give great wedding speeches
Exclusive European Lingerie Collection
Looking to Buy Lingerie? Then Ennia Lingerie Online who specialise in sexy lingerie, womens underwear and bridal lingerie is your first choice to Buy Lingerie.
Special offer:
See our '3 for the price of 2 - Brand Offers' page where you can receive Lingerie for FREE!
Visit Ennia Lingerie now
Discover quality lingerie, swimwear, sleepwear and other apparel!
Buy women's clothing from home by browsing the largest selections of high quality lingerie, swimwear, sleepwear and other ladies apparel at competitive prices on the web. Zodee carry a large product range that caters for all shapes, sizes and tastes from over 100 brands. They also cater for men and children.
Review:
The site offers a good range of products. It includes a section for plus sizes which includes some attractive items. Their is a generous clearance sections with a wide range of products up to 60% off. Member discounts are offered. Delivery costs are calculated prior to purchase and live product availability is a great feature to avoid attempting to purchase out of stock items.
Visit Zodee for fashion now
Sexy
Men's
Undies
Buy men's underwear and swimwear here
socks 'n jocks
is simply online shopping at its best. Choose from Aussie labels and well as labels from across the world. We have a huge range of Mens Underwear and socks at great price's. Free Shipping in Australia for 3 or more items. And YES we ship internationally. So jump on the site and check it out
socks 'n jocks
Ties
and
Cufflinks
for men

We only sell top quality ties and cufflinks and have managed to negotiate great wholesale prices on silk, wool and cotton ties because we do not have the expenses of a conventional retail outlet. So you pay for ties and cufflinks at way below retail prices. Free postage anywhere in Australia. All goods are usually shipped within 3 days.
Visit
Ties
and
Cufflinks
now
Wedding Caricatures
A caricature makes an ideal gift for an engagement gift or wedding gift (either in wedding attire or a 'how we/they met') and as a great anniversary present. Choose your style from our
range of talented artists
at
Caricature King
. Caricatures are delivered by email ready for printing and framing, put on t-shirts, mugs etc.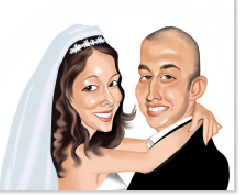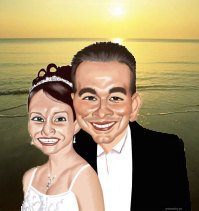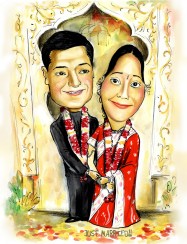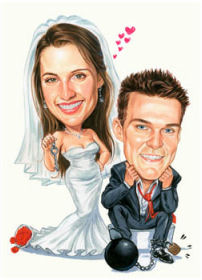 Visit Caricature King now