Glitter strap with pattern rubber thongs - just $7.50/pair
Slightly up-market in look but still attractively priced, the new season Glitter Strap thongs also have an attractive vine pattern insole.
Featuring contrasting colour vine-like patterns that are enhanced with the sparkle from the glitter on the black straps! These flip flops will look great no matter what you wear and are suitable for the beach or wearing to a party!
Sizes to suit women and teens.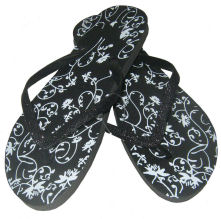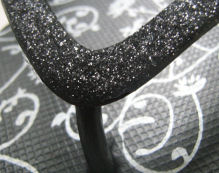 These teens and womens "glitter' rubber thongs are available in these sizes: 9, 10.