IMPORTANT NOTICE
This site is operated by PlusOne Marketing (ABN 77 561 389 452) and represents an aggregation of quality suppliers offering quality products and services via the internet. All sites linked to have been assessed to ensure they meet accepted standards of service and functionality.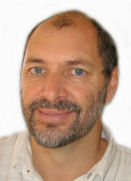 The head honco of PlusOne Marketing is Matt. That's him (me) in the picture. The cartoony guy you see on the other pages is also me and is a caricature done by one of the artists at
Caricature King
, another site under the PlusOne umbrella.
The majority of products offered on this site are sold by third parties. Clicking on any link in this site will open a new window. Please direct any customer enquiries to the relevant store. Some products are supplied by PlusOne Marketing.
By using this site you acknowledge that PlusOne Marketing accepts no responsibility for any injury, harm or or damage whether physical or financial as a result of use of this site, dealing with any merchants or goods or products promoted herein.
Privacy
We operate two mailing lists. One is our occassional newsletter and the other is our daily email of new specials on our specials blog. Both are double optin, so unless someone can access your emails and confirm the subscription, then you cannot be added.
These lists are not used for anything else and are not shared, sold or rented. Every email contains information on how to unsubscribe - basically a simple click of a link.
When shopping at third party sites, you come under their own privacy policy, customer service arrangements etc.
Contacting Us
We welcome feedback if you:
have problems using this site
have an unresolved issue with any merchant listed on this site
have suggestions for us
Please
Email us
or call Matt on 07 4630 1511.
NOTE: Any issues with delivery of product or issues concerning merchant's sites should first be directed to the operator of the site concerned.
Back to Main Page